Immerse yourself in our creative culture
Pursue your passions at California College of the Arts, where diverse practices meet and inspiration is at every turn. With access to the Bay Area's creative communities and thriving industries, you'll take part in exciting collaborations, deepen your practice, and learn from art and design leaders, including our renowned faculty. You'll learn to make work that makes a difference.
Attending CCA is your time to discover your voice, listen to other voices, refine your skills, or completely reinvent yourself. Explore our current Course Schedule.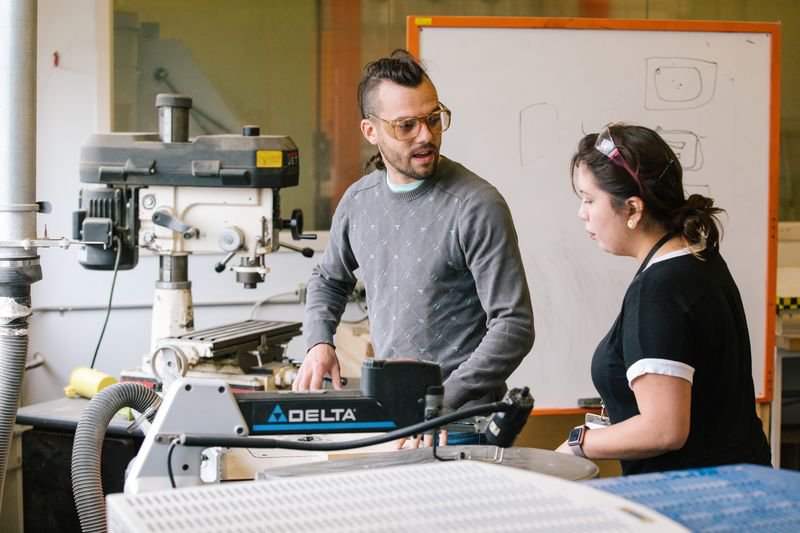 Dedicated studio managers
The right tool or material is often exactly what you need to achieve a breakthrough. Our creative spaces, overseen by experienced studio managers, support your work in traditional craftsmanship, digital fabrication, and hybrid practices. Artists and designers themselves, studio managers are available to help you master the fundamentals and safely use equipment and tools.
With a high level of overlap across disciplines, students use studios and shops to collaborate with friends from other programs and take their own projects in unexpected directions. Check out a few of our favorite spaces for cross-disciplinary work below.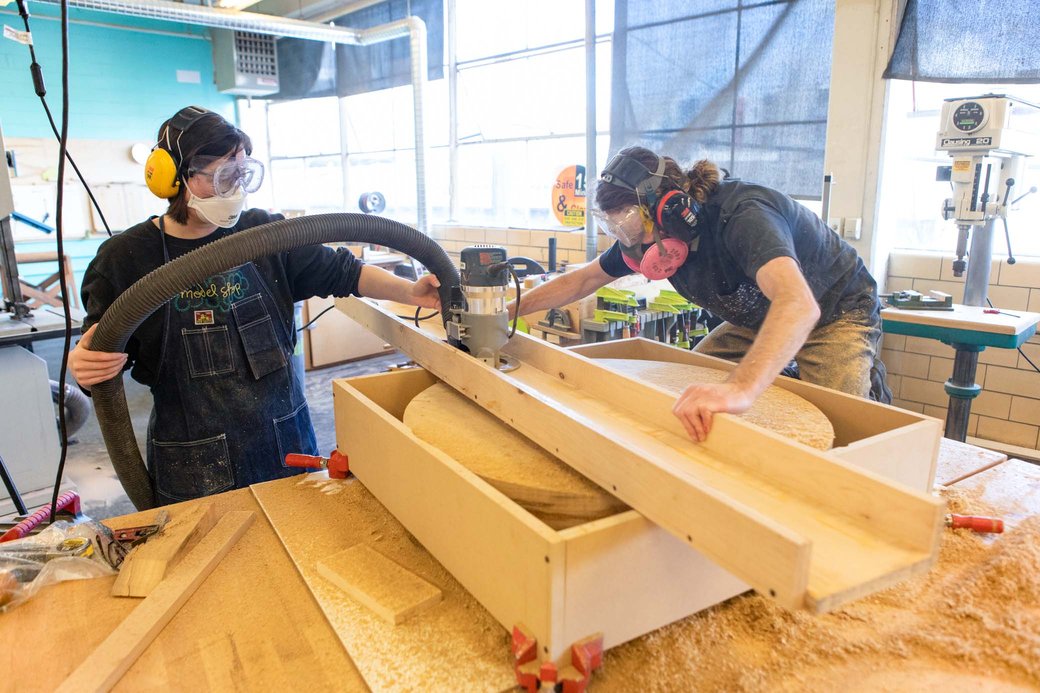 Model Shop
Specializing in foam, plastic, and wood, the Model Shop is open to all students. Required shop safety and skills orientations cover best practices for sanders, drill presses, lathes, various saws, and our vacuum forming machine for 3D molding. Students also have access to commonly used hand tools and a dedicated sanding area.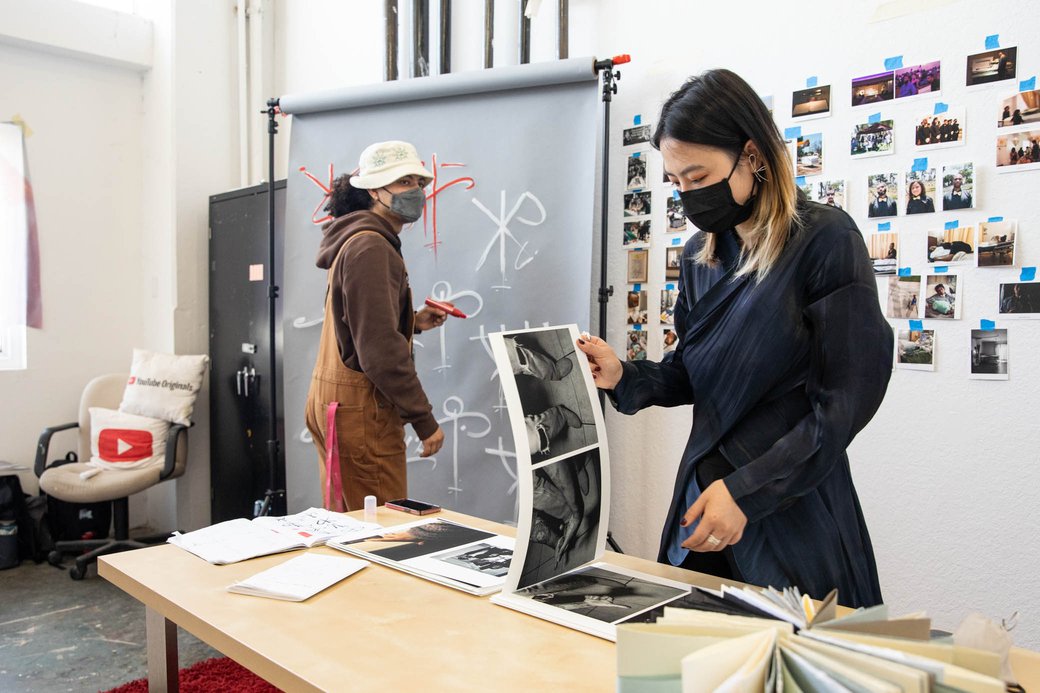 Dogpatch MFA Studios
Studio spaces for MFA in Fine Arts students are in the nearby Dogpatch neighborhood. Surrounded by alternative artist spaces and cultural organizations, such as Minnesota Street Project and Workshop Residence, graduate students experience and contribute to one of the most exciting creative communities in San Francisco. From industrial sewing machines to workstations for digital media and sound editing, on-site resources support a range of practices.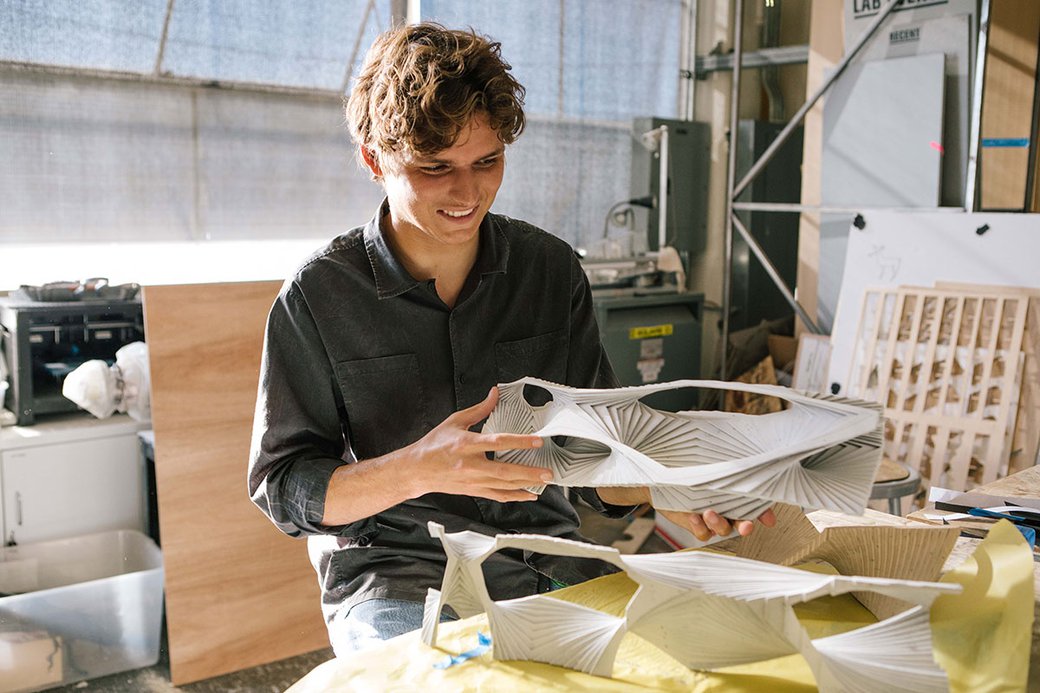 Digital Craft Lab
Open to all undergraduate and graduate architecture students, the Digital Craft Lab (DCL) is a collaborative space for advanced research, digital fabrication, data visualization, and material experimentation. Students explore the future of architecture with our state-of-the-art KR AGILUS, a lightweight industrial robot for precise automation and assembly.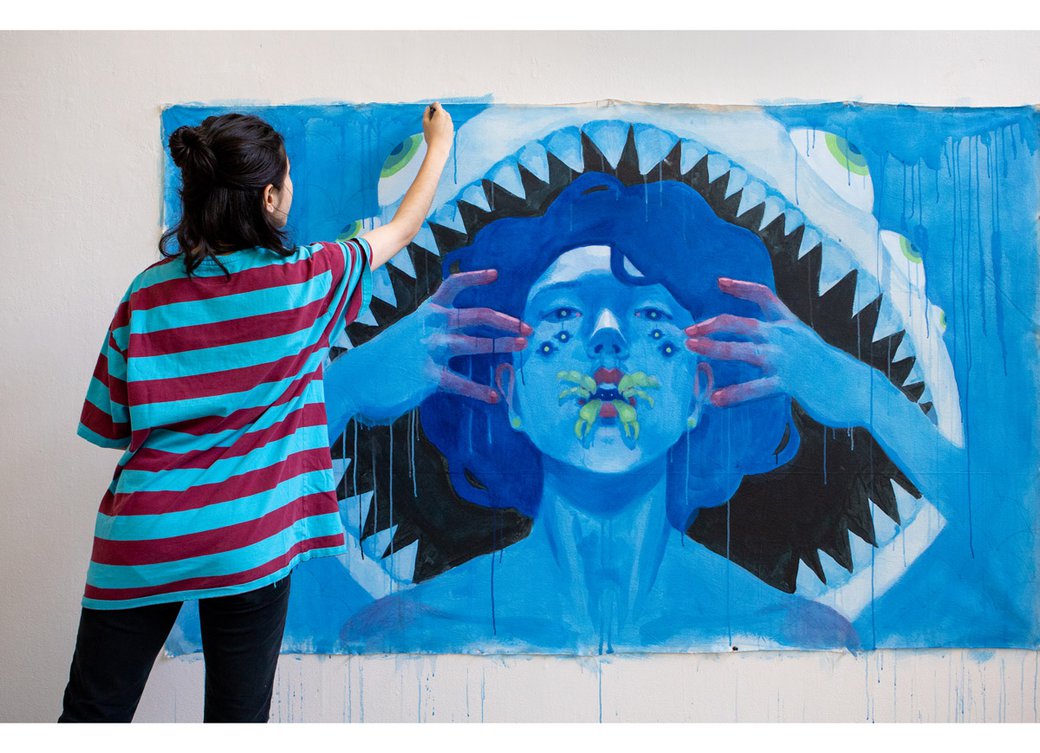 Pre-College Program
Summer 2021 marks the first time that CCA's Pre-College program will be scheduled in San Francisco! For summer 2021, we will not be able to offer housing, so the focus will be on students able to commute to campus. In addition, we plan to schedule a number of online Pre-College offerings for students unable to join us in person. Join a diverse group of creative thinkers and makers who have one goal in common: the pursuit of purposeful work. Studio-focused, college-level courses will help you grow as an individual, take your art to the next level, and push your creative ideas beyond concepts into portfolio-ready pieces.
Pre-College applicants will have just completed their sophomore, junior, or senior year of high school. Students who successfully complete the program earn 3 college credits. Off-site and virtual experiences may include visits to cutting-edge San Francisco companies that relate to your studio selection and world-class museums.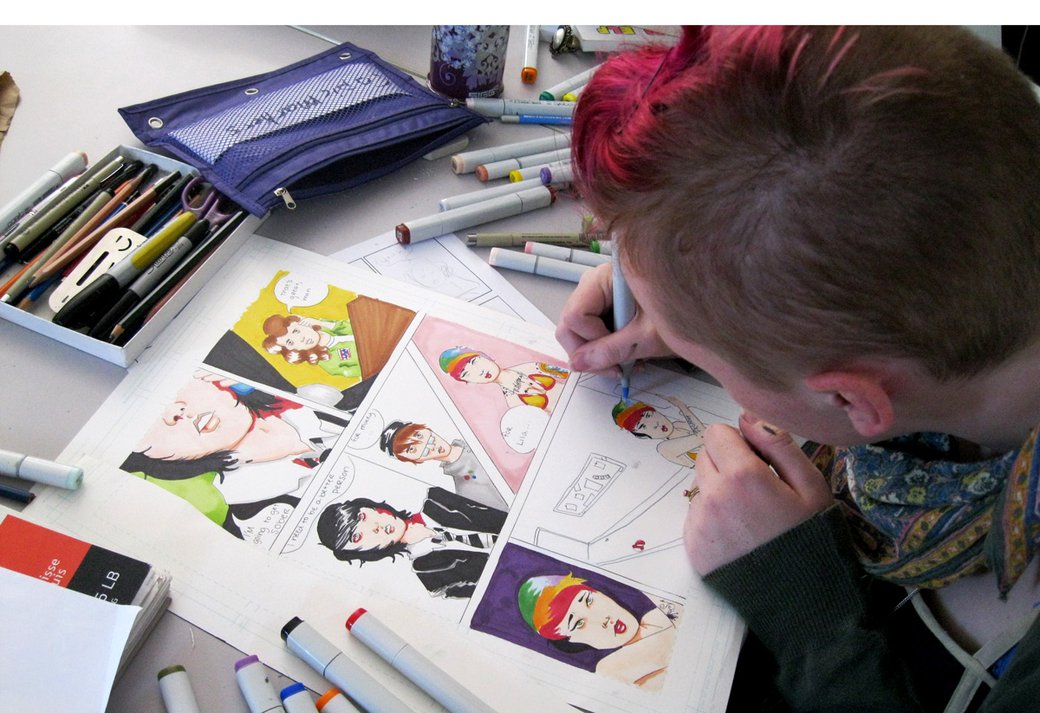 Summer Atelier
Summer Atelier is a chance to focus on one specific area of art or design, such as The Graphic Novel, Screenprinting, Photography, and more. This non-credit summer program is designed for local students entering their sophomore or junior year of high school. Classes vary in length, from one to three weeks.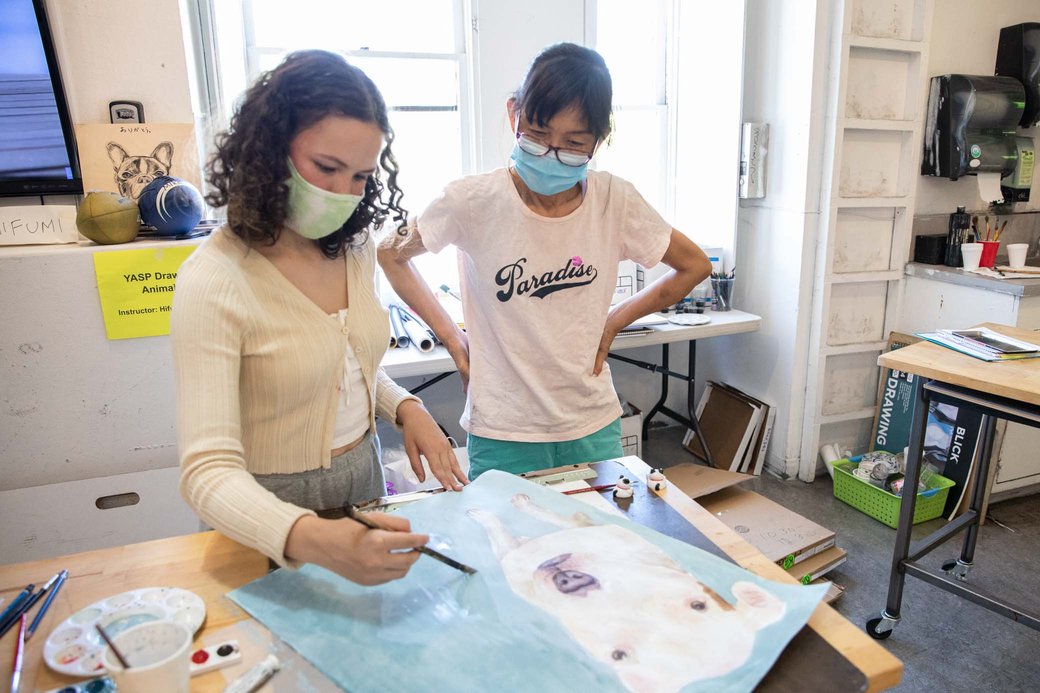 Young Artist Studio Program
Our Young Artist Studio Program (YASP) provides immersive art classes for middle school students just completing sixth, seventh, or eighth grade. A wide range of courses are offered in one-week (June) and two-week (August) formats.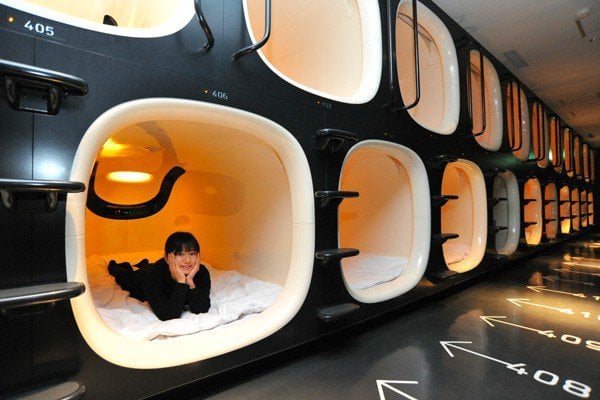 Pursue your passions overseas
Current CCA students can expand their worldview and skills by participating in one of our summer study-abroad programs, which vary in theme each year. The course "European Design Capitals," for example, takes students to Berlin, Amsterdam, and Milan to explore design culture and history from multiple perspectives. In another study-abroad program, titled "In Search of Emptiness and Wabi Sabi," students investigate traditional Japanese aesthetic values in Tokyo and the ancient capitals of Kyoto and Kamakura. Or CCA students can choose to stay closer to home by attending an Association of Independent Colleges of Art and Design (AICAD) Exchange Program at one of 31 participating schools.
Bring your talents to California
Through the AICAD Exchange Program, full-time, junior-level domestic college students can attend CCA for a semester, as long as they're already enrolled at a participating school. Exchange students benefit from the Bay Area's thriving art and design culture, the college's incredible resources and facilities, and a close-knit community of creative practitioners.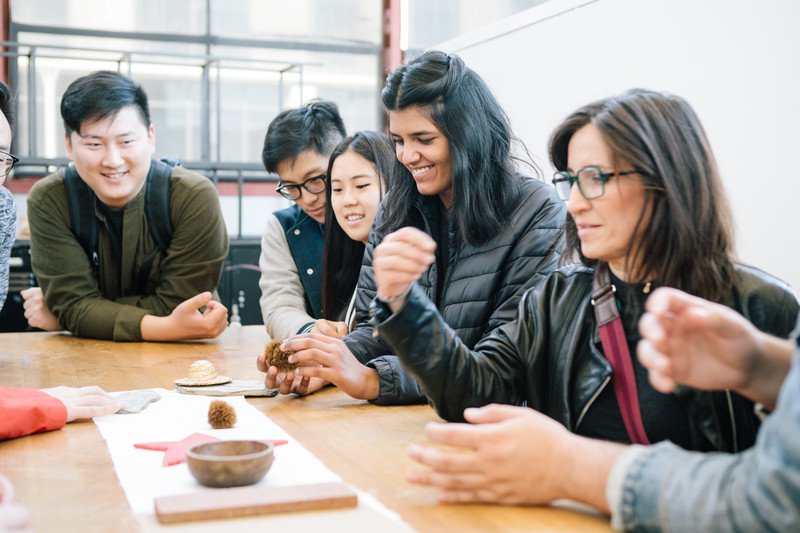 Make summer about art and design
For-credit summer courses at CCA are available at a reduced tuition rate for undergraduate and graduate students. Courses can be as short as a three-week intensive or as long as a seven-week session, scheduled early or late summer. Eligible students from other accredited colleges are also welcome to register.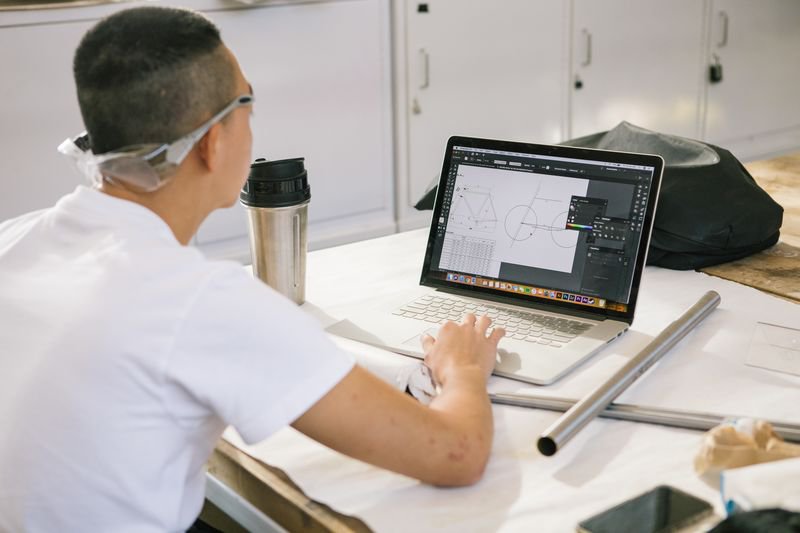 Learn a new skill or deepen your practice
Through CCA Extension, we offer year-round, non-credit classes for adults that cover a wide variety of design and fine arts disciplines. From learning how to draw vector images in Illustrator or exploring metalsmithing techniques, to learning about interior and graphic design, coursework is designed for individuals interested in exploring something new as well as those wishing to further develop an existing skill or practice. Custom programming for companies and organizations, which can help develop or strengthen particular employee skills, may also be a possibility.